BY LOGAN WEBB
East Texas Precast has reached substantial completion on our garage for the Marriott Hotel in the CityPlace community. This 276 piece garage come with some unique challenges in the erecting process. Because of the rapid expansion and construction around the CityPlace there was very tight spaces for our cranes to lift and place our precast places into place. As you can tell in our initial job site photo below our crane is just feet away from the Marriott Hotel job site behind it, and this was the case for the whole of the erection process.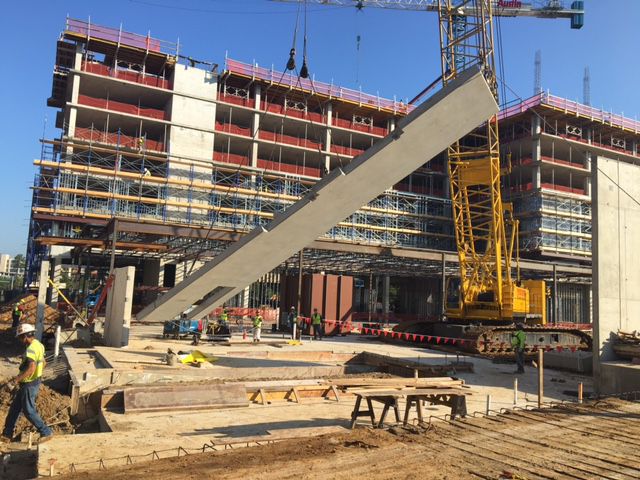 But even through this challenge we were still able to finish a gorgeous, two bay, four level garage. That should provide plenty of parking for Marriott and their guests. We'd like to thank Austin Commercial for contracting us, and Hgs Limited for designing the garage. We believe that once the CityPlace community is finished that our garage will be performing a vital role to help the community function.
And as always keep an eye out for more East Texas Precast news because we have a busy end to our year ahead.